Each month Used.ca sponsors community events here on Vancouver Island. Summer is finally here and the island has plenty of exciting new local events to check out this month!
1.) TD Victoria International JazzFest – June 24 – July 3
2.) Eves of Destruction Roller Derby – July 10
3.) Victoria HarbourCats Season – June -August 2023
4.) Esquimalt Farmers Market – June 19 – September 4
5.) SKAMpede Festival – July 14-16
6.) Victoria Pride Festival – June 29 – July 9
7.) Langford Beer Festival – July 15
8.) Parksville Beach Festival – July 14 – August 20
9.) TD Art Gallery Paint-In – Volunteers Needed! – July 15
10.) Rifflandia 2023 – September 7-9 & September 15-17
11.) Sunfest Country Music Festival – August 3-6
12.) Uplands Golf Club Annual Heart Tournament – July 19 & 23
13.) Laketown Shakedown – June 30 – July 2
14.) Petapalooza Victoria – August 12-13
15.) Ryder Hesjedal's Tour de Victoria presented by Scotiabank – August 19
16.) Camosun Chargers Golf Tournament – September 22
17.) Symphony in the Summer Festival – July 27 – August 5
18.) Sooke Fine Arts Show – July 29 – August 7
19.) Torque Masters Auto Extravaganza Sidney Summer Car Show – August 6
20.) Apply now for the 2023 Ecostar Awards! – Now until August 31
21.) Ginuary Festival – July 29-30
22.) Westcoast Motorcycle Ride to Live – September 10
23.) BC SPCA Offleashed Gala – September 23
24.) Relove Market – August 5-6
TD Victoria International JazzFest – June 22 – July 2
Attend eleven hot days and nights of the coolest music in town during the 40th edition of TD Victoria International JazzFest, June 22 to July 2, 2023. Vancouver Island's longest running, multi-day professional music festival presents 70 performances and four free workshops on 10 stages in Victoria, from over 300 musicians in both ticketed and free performances.
Highlights include Snarky Puppy, Molly Johnson, Sona Jobarteh, Chris Botti, and BADBADNOTGOOD. Plus, be sure to see our "Funk & Soul in the Township" Series in Bullen Park: buy all three evening shows for $99! You will see three incredible shows, save $18, and gain access to an exclusive VIP tent all weekend long!
With a mix of world-class touring artists and local favourites, pulling inspiration from jazz, blues, R&B, soul and more, TD JazzFest is the must-see event of the season with something for everyone! Learn more about purchasing tickets at jazzvictoria.ca.
Eves of Destruction Roller Derby – July 8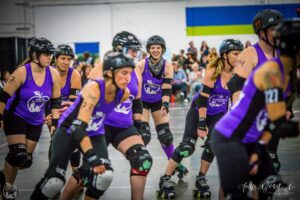 It's a bird! It's a plane! It's Roller Derby! July 8th we're back for another night of epic roller derby action!
First game features our fan favourite Pride Mash-up Game seeing our EOD Rainbow Riders vs. the EOD Glitterbombs!
Then, see who will take on the Belles of the Brawl for the coveted Calamity Cup in the semi-Final showdown between the Margarita Villains and the Daisy Pushers!
This is an all-ages event with a licensed beverage garden featuring beverages from our partners Spinnakers and Strait & Narrow. We're also excited our friends at Hot Dog Hustlin will be serving up their delicious dogs all night long! These games sell-out quickly, so buy your tickets in advance!
Advanced tickets are $10 and tickets at the door are $15. As always, children 10 & under are free!
2023 Victoria HarbourCats Season – June to August 2023

The Victoria HarbourCats Baseball Club is celebrating its 10th Anniversary of play in the West Coast League this summer and the new season begins Friday, June 2 at 6:35 PM against the Kamloops NorthPaws.  There will be 31 home games this season at Wilson's Group Stadium at Royal Athletic Park, including four fireworks nights (June 3, June 30, July 14 and July 29), as well as six Sunday 1:00 pm matinees, including Father's Day on June 18th, and our always popular Bark in the Park, when you can bring your dog to the game, on July 16th.  There is also a Canada Day matinee on July 1.  Tickets for all games are selling fast and are available on-line, via Select Your Tickets at http://harbourcats.com/tickets or by calling the HarbourCats office at 778-265-0327.  Season tickets and 10-Game Flex Packs are also available! Please join us at the ballpark and make our 10th Anniversary season the best ever!
Esquimalt Farmers Market – June 19 – September 4
The award winning Esquimalt Farmers Market is back for its second season in Gorge Park! Starting June 19th, join us every Monday from 4:30-7:30pm, at 1070 Tillicum Rd.
Every market date features fresh seasonal farm produce, a wide selection of prepared foods and drinks, quality goods produced by local artisans, ready-to-eat meals from a variety of food trucks and twice-nightly live musical performances plus sweeping views of the Gorge Waterway.
Can't make Mondays? No problem! Find us every Thursday evening in our original location in Memorial Park, at 1200 Esquimalt Rd.
Visit our website at www.esquimaltmarket.com for the weekly vendor list and follow us on Facebook and Instagram for regular updates!
SKAMpede Festival – July 14-16
Enjoy live performance in the sunshine this summer at SKAMpede, SKAM's annual outdoor performing arts festival! SKAMpede festival returns for its fifteenth year on July 14-16. This year's festival will feature eight trail artists across two unique tours along the Songhees Walkway and Galloping Goose. There will also be an expanded Hub show at the recently reopened and re-vamped Songhees Park. At the Hub, you will be able to enjoy performances from local artists Donna Michelle St. Bernard with Cole Avis, Bragi Theatre, and Kunji Ikeda as well as international artists Rovers (coming all the way to join us from France). Come on down the third weekend in July and experience Victoria in an entirely new way!
Victoria Pride Festival – June 29 – July 9
Victoria Pride Festival is June 29 – July 9, 2023! Come out and enjoy our signature events like the Memorial Drag Ball Game, Big Gay Dog Walk, Pride in the Word, and the Victoria Pride Parade and Festival in the Park!
Victoria Pride Society is dedicated to the pursuit of a fair and just world for 2SLGBTQIA+ communities and is proud to celebrate Pride with a ten-day Pride Festival that emphasizes inclusion, diversity and equity.
For more info visit our website at: https://victoriapridesociety.org/pride-2023/
Langford Beer Festival – July 15
Returning for its second year, Langford Beer Festival is storming the field this year with some exciting new upgrades. We are expanding our capacity (adding an extra 80,000 sq ft for you to enjoy) by moving onto the field at Starlight Stadium. This means more vendors, more entrances to alleviate excessive wait times and lots of space for you to hangout as you sip on some of the best beer BC has to offer. The festival will bring forth a curated lineup of 80+ craft beers and ciders from across BC, live music from local Westshore talent, lots of food trucks and treats plus fun new activities and games. See you on the field!
Parksville Beach Festival – July 14 – August 20
Known to locals as "Beachfest", this 5 ½ week-long family-oriented festival, not only includes the Quality Foods Sand Sculpting Competition & Exhibition; the public can also learn to sculpt like a professional; enjoy free weekend summer concerts; daily buskers on the boardwalk; a weekend Artisan Market and two evenings where the sculptures are illuminated for late night viewing.
With the addition of the new Parksville Outdoor Theatre in the Community Park, Beachfest has also included two ticketed events for music lovers. The second-annual 'Rock the Park'; a three-day music festival featuring world-class tribute bands and performances by perennial favourites, and new for 2023, an afternoon concert featuring the Vancouver Island Symphony.   
See you at Parksville Beach July 14-August 20, 2023!
Visit www.parksvillebeachfest.ca for further details.
TD Art Gallery Paint-In – Volunteers Needed! – July 15
Volunteers Needed!
TD Art Gallery Paint-In
Saturday, July, 15, 2023
The TD Art Gallery Paint-In is the largest summer arts festival on Vancouver Island, bringing together over 160 Vancouver Island artists in celebration of art, creativity, and community. This beloved festival draws 30,000 visitors annually to explore and experience art along Moss Street. Want to help out as a volunteer? Click here for more information.
Rifflandia 2023 – September 7-9 & September 15-17
Rifflandia Festival returns bigger than ever, with two flagship venues over two weekends and six days of programming this September. Headliners include Iggy Pop, Diplo, Chris Lake, Run The Jewels, Herbie Hancock, Paris Hilton, Salt-N-Pepa, Stephen Marley, Marc Rebillet, Mavis Staples, Chet Faker, KALEO, Chromeo, and so many more!
After a four-year hiatus, last year's festival drew some of the biggest audiences Rifflandia has ever seen, to experience an undeniably elevated event and lineup. This year's festival will continue down this same track, with a full six days of programming, now over two weekends.
"We are extremely excited to present our most high-profile and eclectic collection of artists to date! Two weekends will allow both of our flagship event sites to grow into the best versions of themselves, offering two distinct festival experiences under the Rifflandia Festival umbrella!   September Forever and Ever!" – Nick Blasko – President & CEO.
Sunfest Country Music Festival – August 3-6
Sunfest Country Music Festival returns to Laketown Ranch in Cowichan Lake August 3-6 with an all-star lineup of country music to celebrate the BC Day Long Weekend.
Sunfest's main stage will host country music megastar Blake Shelton on Sunday August 6th. Shelton, who is a long-running judge on the popular NBC singing competition series The Voice, will make his highly anticipated Vancouver Island debut.
Nashville based singer/songwriter Billy Currington will take the top spot Saturday, August 5th. The CMT Music Award winning Currington has released 7 albums since his self titled debut 2 decades ago, with 18 singles to his name.
On Friday August 4th, American chart topper Lainey Wilson will headline. Wilson is the first female to have 2 songs in the country radio top 10 in more than a decade with "Heart Like a Truck", and "Wait in the Truck", the latter being a duet with Sunfest alum and fan favourite, HARDY.
Buy your weekend passes and book your camping spots here.
Uplands Golf Club Annual Heart Tournament – July 19 & 23
Since 1978, the Uplands Golf Club Heart Tournament has united people for a day of fun, community building, and supporting cardiac care on Vancouver Island. This charitable golf tournament has fostered cardiac excellence in Victoria while bringing people together.
Royal Jubilee and Victoria General hospitals provide cardiac assessments to 200,000+ community members annually, with around 700 cardiac surgeries performed each year. Your support ensures access to a world-class cardiac program for Vancouver Island patients.
Donors, sponsors, and players have raised over $3.2 million for the Victoria Hospitals Foundation, funding cutting-edge equipment for the Heart Health Centre for Excellence at Royal Jubilee Hospital. This facility houses one of the country's finest cardiac programs.
Women's Play: July 19   |   Men's Play: July 23
11:30 a.m. | Registration opens
1:00 p.m. | Play begins with a shotgun start
5:30 – 8:30 p.m. | Shootout, silent auction, appetizers, cocktails, dinner, awards, and prizes
Register now!
Laketown Shakedown Music Festival – June 30 – July 2
Laketown Shakedown returns to the Laketown Ranch in Cowichan Valley June 30 to July 2 with some of the biggest names including Shaggy, Portgual. The Man and Third Eye Blind.
Purchase single-day passes or a weekend pass and don't forget to book a camping spot!
Other big names include Aqua,Classified, K'Naan, SonReal plus many more. Buy your tickets here!
Petapalooza Victoria – August 12-13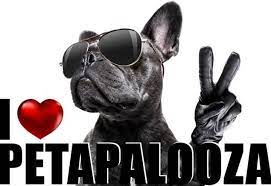 The West Coast's largest outdoor pet festival is coming back to Bullen Park August 12 & 13.! This free and pet friendly festival is the most fun you'll have with your pet all summer. Bring your pet to sample treats, food, accessories, toys and get hooked up with loads of swag! Details here.
Ryder Hesjedal's Tour de Victoria presented by Scotiabank – August 19
All ages. All abilities. All bikes.
Get on your bike and ride August 19! Ryder Hesjedal's Tour de Victoria presented by Scotiabank is a traffic-controlled, fully supported, mass-participation cycling event in beautiful Victoria, British Columbia. Experience world-class cycling routes and breathtaking scenery.
Riders of all fitness levels can take part in the ride by choosing one of eight distances.
All rides start and finish in the iconic inner harbour of Victoria at the BC's Legislative Buildings. Register now!
Camosun Chargers Golf Tournament – September 22
Camosun College Athletics is excited to host the second annual Camosun Chargers Golf Tournament on Friday, September 22, 2023 at the beautiful Highland Pacific Golf Course. The tournament is a 9-hole shotgun beginning at 4pm (registration open at 3pm), best-ball format, followed by a catered dinner/social. The course will be riddled with mini-games and samplers from local vendors/businesses. Tickets range from $70 (dinner/social only) to $150 for golf and dinner/social. This is the largest fundraiser for the Camosun Chargers Athletics and part of our strong commitment to support high-performance student-athletes. See you on the links!
Symphony in the Summer Festival – July 27 – August 5
Music fills the warm summer air once again!
The beloved Symphony in the Summer Festival is back from July 27 – August 5, bringing music to some of Victoria's most beautiful locations. With six performances at five venues, there's something for everyone.
Why not…
Bring the whole family to enjoy three FREE outdoor concerts at Market Square and the Cameron Bandshell?
Treat someone special to a night of classical favourites at Christ Church Cathedral or The Butchart Gardens?
A signature event of the Festival, Mozart and Martinis at the Atrium, is already sold out, so we recommend planning ahead! See you soon, Victoria.
Sooke Fine Arts Show – July 29 – August 7
From July 29 to August 7 the Sooke Fine Arts Show invites art lovers, and those curious about art, to visit SEAPARC Leisure Centre in Sooke, where the ice arena has been transformed into a sparkling, 17,000 square foot gallery displaying 370+ original works of West Coast art.The Sooke Fine Arts Show is a 37-year strong, 10-day community arts experience, the largest juried art show on Vancouver Island. In 2022, over 7,500 people were in attendance.
The show returns this year to SEAPARC Leisure Complex in Sooke as a festival of arts, showcasing exceptional artworks by artists from Vancouver Island and BC's Coastal Islands. This celebration incorporates live music, artist demos, lectures, and activities for all ages, including a tea and scone afternoon for seniors and a day of art experiences for families, children and youth. Along with a chance to view and purchase the juried world-class fine art, a gallery gift shop displays smaller works for sale, and the youth art gallery proudly features works created by talented students from the regional high schools.
The Sooke Fine Arts Show is unveiled on July 28 with Purchasers' Preview Night, an exclusive, ticketed event that allows seasoned and new art collectors first access to view and purchase their favourite unique artworks. Beverages and assorted canapes will be served to guests. Purchasers' Preview Night tickets are available for $45 at sookefinearts.com.
Torque Masters Auto Extravaganza Sidney Summer Car Show – August 6
Pre-registration is open until July 21st. Goodie bags for pre-reg. $30 at the gate on Sunday, August 6th if show space is not sold out. Over 300 Special Interest and Classic Cars, trucks and motorcycles. Manufacturers' Midway, Trophies, Dash plaques, T-shirt printing onsite. Mini donuts, Lions food truck. Saturday feature a Poker Run – $10 per hand. Classic Car movies at the Start Cinema from 4-6pm on Saturday. Admission by donation to the Saanich Peninsula Lions Food Bank. Beacon Brewing, Live Music, Military vehicle display – so much! Spectators are always free – come explore the streets of Sidney!
Apply now for the Ecostar Awards! – Now until August 31!
Is your organization raising the bar when it comes to sustainability? The Ecostar Awards are back for 2023!
Hosted by the non-profit Synergy Foundation, these awards recognize outstanding environmental achievements and leadership on Vancouver Island. The awards are presented to Island-based businesses, non-profits, academia, governments and individuals who have demonstrated exceptional environmental and social initiatives.
This year, there are 15 awards categories ranging from Climate Action and Innovation to Social Impact and Ecopreneur of the Year. Applications are currently being accepted and close August 31st at 11:59pm.
Learn more and apply at www.ecostarawards.com.
Ginuary Festival – July 29-30
Ginuary In July is an all-inclusive shoppable Tasting Market designed to support small, local and craft businesses. Vendor offerings focus on your entertaining needs. Shop for shrubs, tonics, tinctures, bitters, mixes, hand-blown glassware, serving pieces, cutting boards, coasters, cutlery, aprons, bar books, cheese, meat, chocolate & more!
Sample creations from the award-winning distillers, chefs, makers and crafters. Bring your leashed doggos – there are treats for them too!
Don't want to carry your heavy shopping bags home? New this summer – drop your bags with our Festival Partner, BCause Grocery Delivery, and for just $10, within 10 days, they will deliver your goods anywhere between Sidney and Sooke and Qualicum Beach, BC!
Stay for the new All Day After Party, 1-9PM, with DJs Bellyfish & Primitive! Cocktail bar, dance floor, games and more!  @ginuaryginfestival  https://GinuaryGinFestival.SimpleTix.ca
Westcoast Motorcycle Ride to Live – September 10
Since 2010, the Westcoast Motorcycle Ride to Live has brought thousands of riders from across the Island together to raise awareness and funds for prostate cancer.
The 13th Annual Westcoast Motorcycle Ride to Live on September 10, 2023 at Enrico Winery in Mill Bay is a time to celebrate survivors, families, loved ones and remember those we've lost.
Consider making a donation when you register for this event. Your gift means Island Prostate Centre can provide navigation support, exercise programs, and counselling services to meet the growing need in our community.
Even a small donation can make a powerful difference. Your donation stays right here on Vancouver Island to benefit your family, friends and neighbours.
Visit www.islandprostatecentre.com/ridetolive for more information.
BC SPCA Offleashed Gala – September 23
Offleashed celebrates the joy of animals in our lives, champion the programs that serve people and their animals in our area, and support the BC SPCA's lifesaving work. Featuring the cutest Cuddle Lounge full of sweet animal ambassadors, the most thoughtfully curated silent and live auction items, along with delicious food and drinks, and most importantly you, our caring guests. This year's Offleashed Gala will make a significant and meaningful impact in the lives of people and animals in need. Purchase tickets here.
Relove Market – August 5-6
The ReLove Market is an empowering fashion community dedicated to the pursuit of personal expression balanced with environmental sustainability.   We bring local curators and fashion enthusiasts together in a welcoming, inspiring and creative in-person forum to share ideas and textiles! Join us for the finest in secondhand & vintage clothing August 5 & 6 from 12-6:30pm at Market Square, 560 Johnson St. And don't forget your reusable shopper for all your fabulous finds. Be sure to tag your snaps from the day with @therelovemarket & #relovegeneration
We hope you have fun at these wonderful, local events this Summer! If you'd like Used.ca to be a sponsor of upcoming local event on Vancouver Island, please contact our Community Manager, Carly.